Word Sprint with your

friends

.
Meet your writing goals by word sprinting with your friends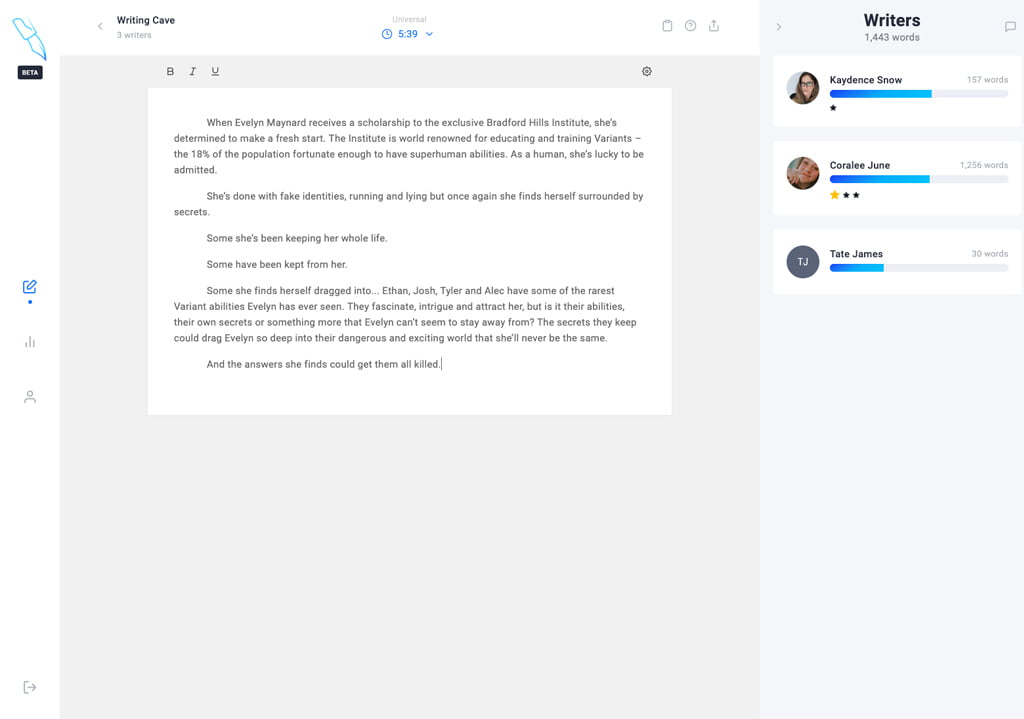 Write together
Create a sprint room and start writing with your friends. See each other's word counts and keep each other accountable.
Set your own sprint timer or use our global one, which resets every half an hour. All your work is kept private and saved in the browser as you type.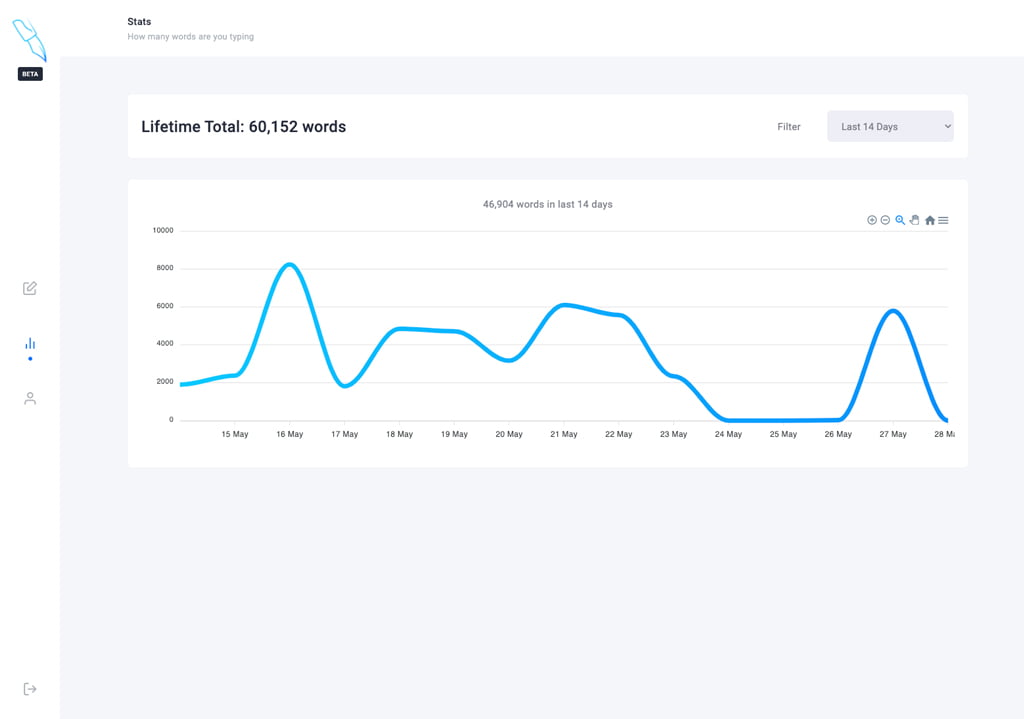 Keep track
Track your word count and see your progress over days, weeks, and months in easy-to-read graphs.
Word counts are automatically tracked as you type.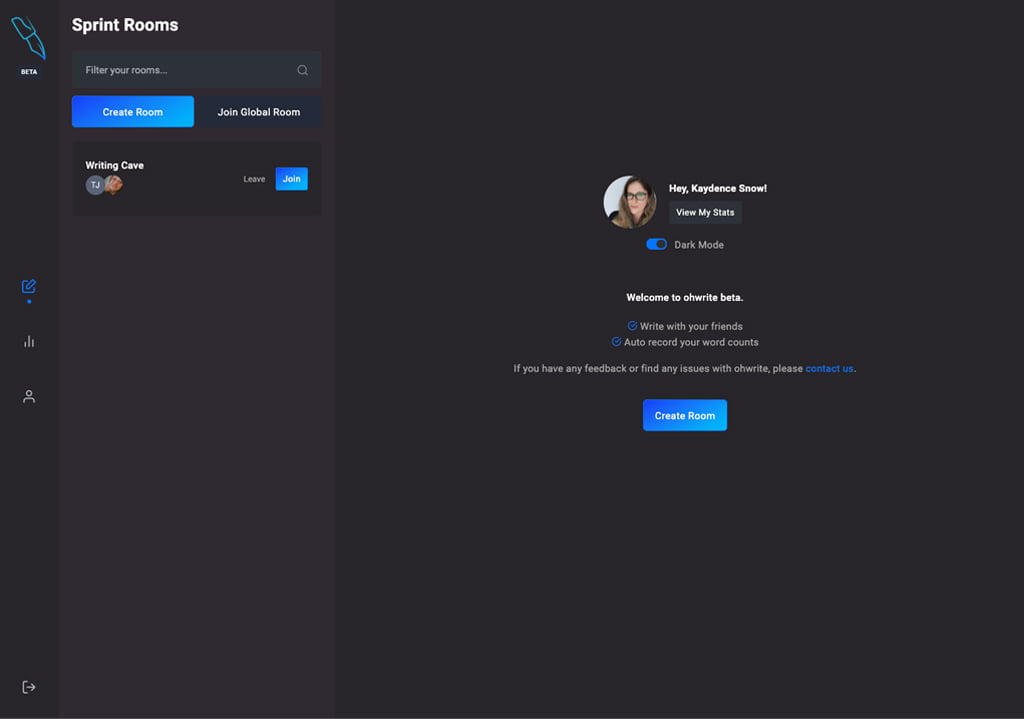 Dark mode
Use the Dark Mode feature to reduce strain on your eyes while doing writing sprints with friends.
Frequently asked questions.